DABCAST - complete DAB+ solution
At DABCAST, we've developed the world's first solution that allows broadcasters to comprehensively create and manage DAB + services, offered in the original Radio-as-a-Service model. The use of the latest technologies in the field of electronics design and data processing in the cloud has allowed to achieve many features desired by clients, such as simplicity of operation, speed of implementation, security or low price compared to alternative solutions.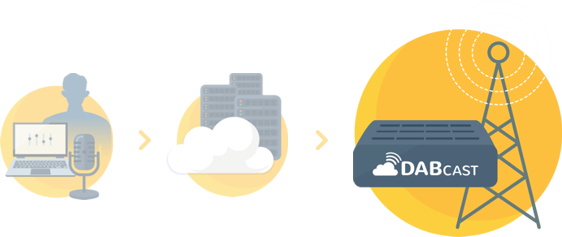 `
DABCAST DTX - original transmitter (TX)
The DABCAST transmitter is a fully proprietary hardware and software solution. It is a physical device mounted on broadcasting stations, which allows receiving the stream from the cloud "from MUX" and converting (modulating) this stream into an RF signal (radio frequency - electromagnetic wave for information transfer), which is finally delivered to the broadcasting antennas and emitted into the ether .